Documenting the plants, animals, habitats, and ecology of the Sligo Creek watershed (past and present); pursuing habitat improvements; and providing educational experiences through nature talks and outings.
Natural History Committee Projects
FOSC's Natural History Committee helps us humans near Sligo Creek Park appreciate the variety and abundance of plants and animals with whom we share the watershed. We do this by promoting citizen sightings of Sligo wildlife, documenting the flora and fauna of Sligo, advocating for new natural areas, helping to conserve existing ones, and organizing talks and outings about our diverse habitats and the many living things that inhabit them.
North Hills of Sligo
Pollinator Havens
Learn about the steps three neighbors took to involve their community in converting abandoned rights-of-way into pollinator havens. Their work won over skeptics and filled the spaces with pollinator-supporting beauty.
Bark Talks and Walks: Identifying Sligo's Trees Through Their Bark
Ever wonder how to identify the trees that surround us in Sligo Creek park and our neighborhoods? From the smooth gray bark of beech and ironwood to the deeply furrowed bark of walnut and chestnut oak, we looked at easy ways to know what's towering over us in woodlands throughout the park.
Sligo

C

reek Park Kiosk Posters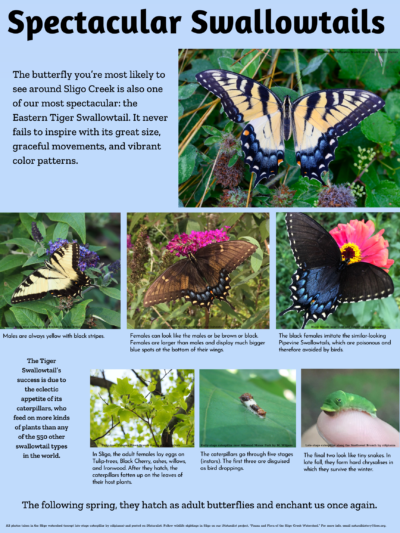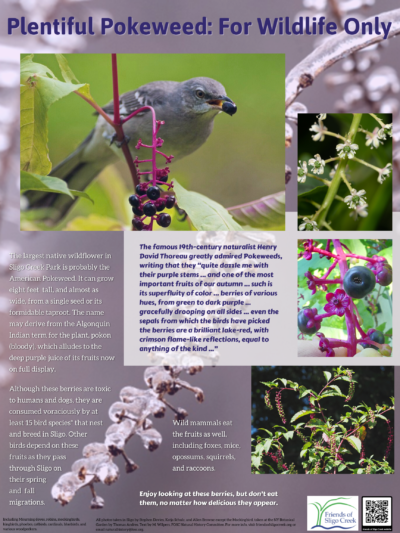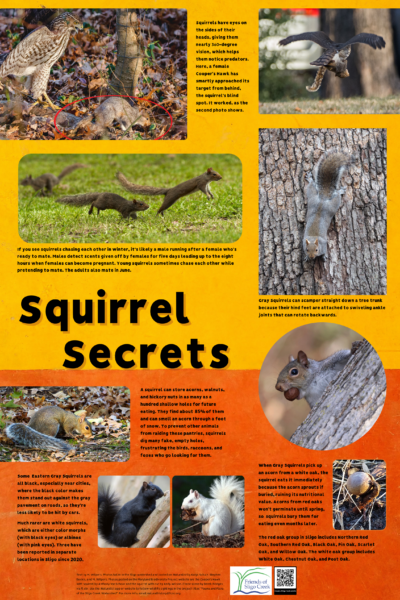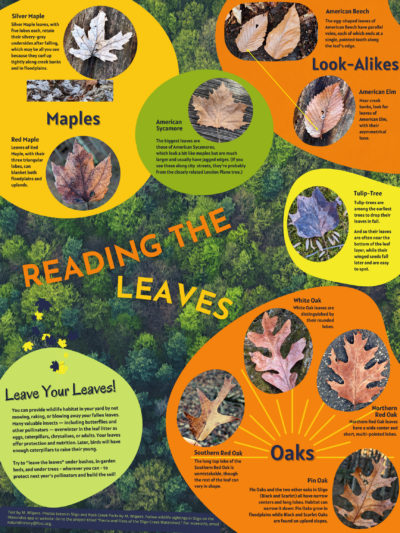 Pollinator Havens in North Hill of Sligo

Italian Arum-Emerging Invasive (Dig, don't pull)

Bald Eagle in Sligo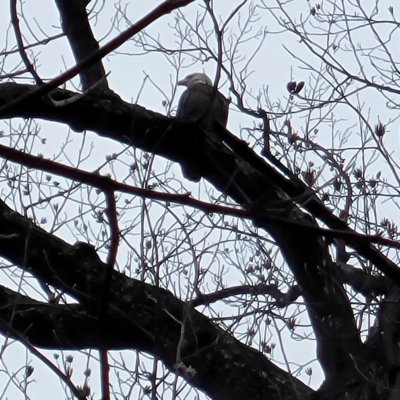 A bald eagle seen in Hillwood Neighborhood Park by Ellen Maidman-Turner, Dec 2021.