Friends of Sligo Creek (FOSC) offers events year round in support and appreciation of Sligo Creek and adjacent parkland. Litter clean-up and invasive plant clear-out events are among the most popular FOSC activities in the spring, summer and fall. FOSC also sponsors guided outdoor explorations of different sections and aspects of Sligo Creek flora and fauna. A wide variety of other programs throughout the year educate neighbors and users of the park about Sligo Creek's strengths and challenges. FOSC also monitors the creek, advocating for civic policies that will support a healthier Sligo.
FOSC invites you to visit the creek, volunteer at an upcoming event, attend a program, advocate for the Creek, and join FOSC.
Celebrate 20 years of FOSC: On Sept. 18th, you're invited to FOSC's 20th year celebration at the Argyle Park community center from 2pm – 5pm.

Family Activities, Raffle, Fun Animal Items, Award-Winning Photography, and Other Cool Stuff from Sligo, plus Snacks, Music, & Celebration!
Please RSVP on the Calendar of Events page.
Kestral Meadow Walk: On Sunday, Aug 14, FOSC, the Carole Highlands Green Team and the Takoma Horticultural Club are offering a meadow walk from 9am – 11am.
Gather at the metal gate on the 7100 block of 16th Place in Hyattsville (where 16th Place dead ends at Drexel Street).
Please RSVP to [email protected] by Aug 12. Send questions to [email protected]
For Stewards only: On July 30, FOSC Section Stewards hiked in Section 1 of Sligo Creek. This section is filled with a lot of interesting natural history, artwork and Sligo human history.
Learn more about Sligo Stewards and their role in protecting Sligo Creek on the Stewards page. We need stewards for Takoma and Wheaton Branches; contact Ed M. at [email protected] if you're interested.
Takoma Park 4th of July parade: Thanks to everyone who cheered FOSC on! It's FOSC's 20th year this year! We're celebrating on Sept 18th. Look for event details in this space and save the date.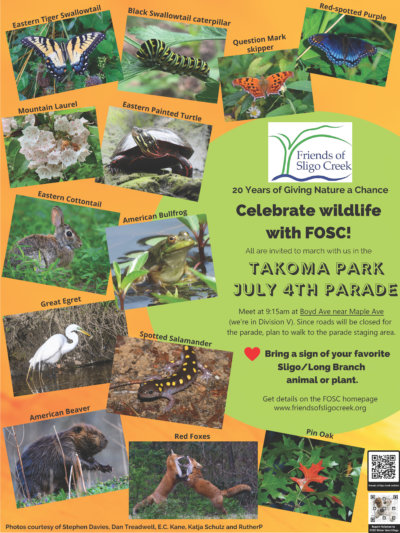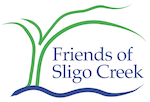 Sligo Creek connects us. Please Join FOSC and help protect and restore the Creek for everyone in our community. It's simple to do and free.

You can make a donation too, either online (simple and secure) or by check to FOSC, P.O. Box 11572, Takoma Park, MD 20913.
Thank you!
News & Updates
FOSC Listservs on

Friends of Sligo Creek Main Listserv
FOSC-Stewards Listserv (for Section Stewards only)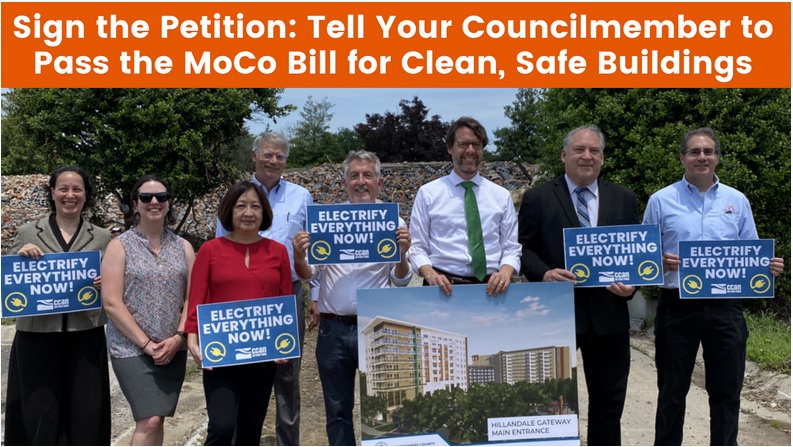 Consider signing the petition asking MoCo Council members to support Bill 13-22, the Comprehensive Building Decarbonization Bill. The hearing for this bill is coming up in a few days, on Tuesday, July 26, 2022
.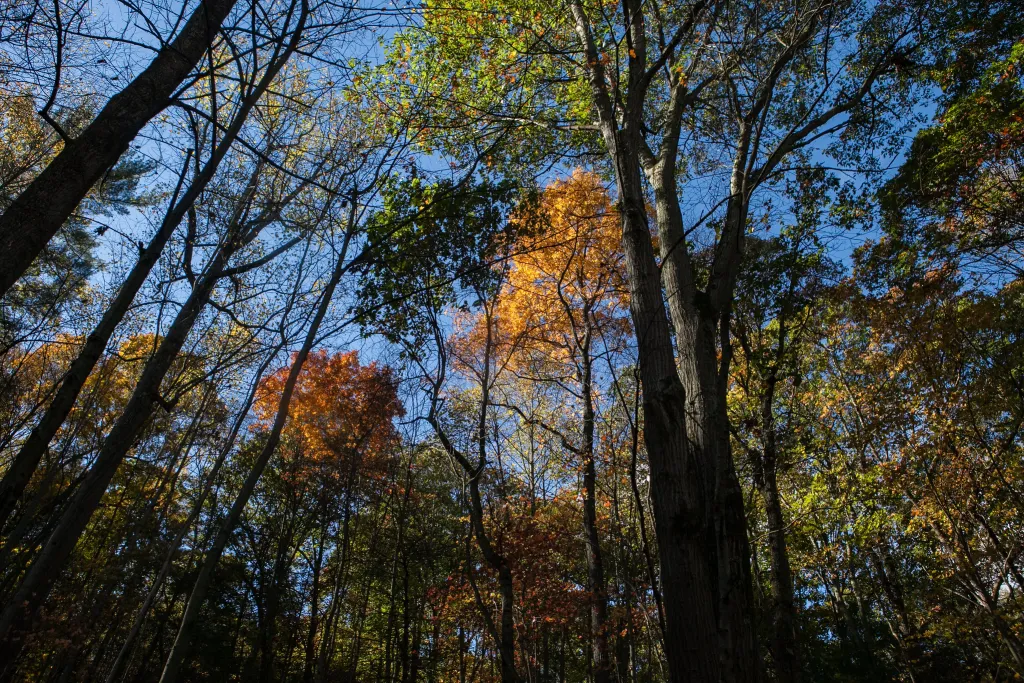 FOSC Advocacy has been an active partner with the MoCo Forest Conservation Coalition to advocate for strong protection of MoCo's remaining forests. In an April 28 Planning Commission hearing, the Coalition and many groups and individuals testified or submited written testimony arguing for stronger protections than the Commission's proposed amendments to the existing Forest Conservation law would provide.

For more information about the issue and the bill, and to get sufficient information to write your own testimony, go to the Audubon Naturalist Society blog. You can use FOSC's own written testimony as a guide for yours.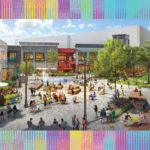 Still pending! Find out why FOSC opposes synthetic turf on Ellsworth Drive in DTSS. Write the County Executive to oppose abandonment of Ellsworth Drive unless healthy alternatives are used. Write to Marc Elrich, Montgomery County Executive.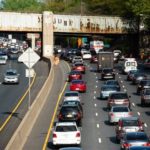 At their July 21st meeting, the Hogan administration successfully pressured the Transportation Planning Board (TPB) to reverse their June decision to remove the I-495/I-270 Beltway Highway expansion project from the region's long term transportation plans.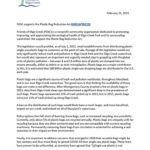 FOSC supported the Plastic Bag Reduction Act (HB 314/SB223) which would ban single use bags in MD. It was reintroduced to House of Delegates, Environment & Transportation Committee in Spring 2022 and lost by one vote. We expect the sponsors to reintroduce it in the next session. Write to your delegate or Kumar Barve, Committee Chair, to express your support for a ban on single use plastic bags.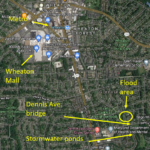 The FOSC Stormwater Committee suggested to DEP and DOT that the Wheaton Branch Flood mitigation project incorporate more green strategies and extend the project to Bucknell Drive. Find out more on the Stormwater page and add your voice to the conversation with DEP/DOT. The FOSC Stormwater Committee meeting schedule is posted on the Calendar of Events page.
Re
move

Invasives from Your Yard & Keep Them Out of Sligo

Summer 2022
Top Invasives
 FOSC on iNaturalist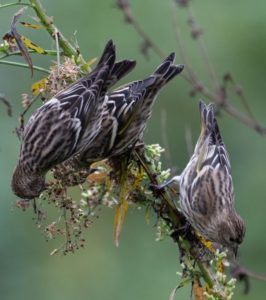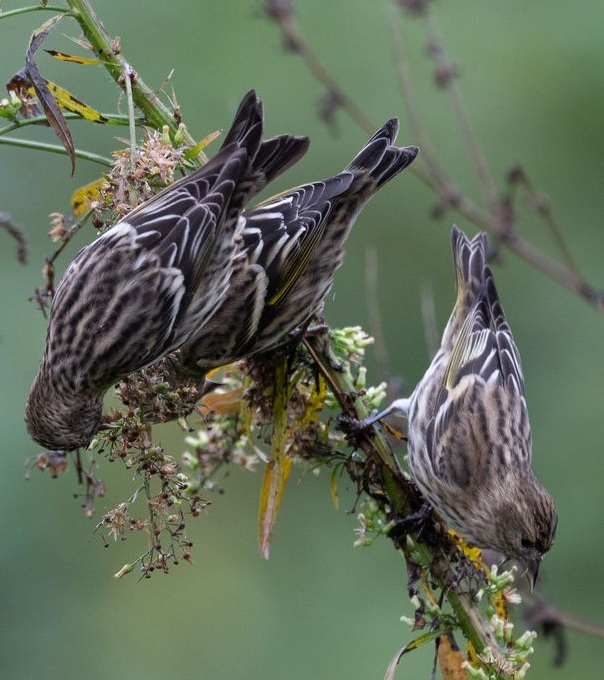 Heard about FOSC on iNaturalist.org but uncertain how to navigate the site or contribute your own observations? Expert birder and iNaturalist… Read more