Friends of Sligo Creek is a nonprofit community organization dedicated to protecting, improving, and appreciating the ecological health of Sligo Creek park and its surrounding watershed.
Friends of Sligo Creek (FOSC) offers events year round in support and appreciation of Sligo Creek and adjacent parkland. Litter clean-up and invasive plant clear-out events are among the most popular FOSC activities in the spring, summer and fall. FOSC also sponsors guided outdoor explorations of different sections and aspects of Sligo Creek flora and fauna. A wide variety of indoor programs throughout the year educate neighbors and users of the park about Sligo Creek's strengths and challenges. FOSC also monitors the creek, advocating for civic policies that will support a healthier Sligo.
FOSC invites you to visit the creek, volunteer at an upcoming event, attend a program, advocate for the Creek, and join FOSC.
Tues, May 25 at 7:00pm: Spotlight on Native & Invasive Vines of Sligo and Virtual Tour of Sligo Meadow and Restoration Projects
Meeting ID: 835 1036 8705 Passcode: 066513
Corinne Stephens, director of MoCo Parks' Weed Warrior program, will discuss the 3 most prevalent native vines in Sligo and the 8 Non-Native Invasive (NNI) vines that Weed Warriors are authorized to remove from Sligo.
Dianna Loescher, Senior Natural Resource Specialist at Parks, will give a virtual tour of Sligo meadow and restoration projects.
Thanks to everyone who participated in the Spring Sweep the Creek! Send in your Sweep the Creek litter pictures for the Sweep the Creek photo album.

Sligo Creek connects us. The varying murmurs and roars of the Creek, the raindrops glistening on the tree leaves, the surprising plant and animal life all offer opportunities for reverie and reflection, comfort and respite.
Friends of Sligo Creek works to protect and restore Sligo Creek. We organize neighbors like you to:
remove non-native, invasive plants in Sligo Creek Park;
monitor water quality and report illegal pollution;
present Zoom programs on Sligo's natural history and other topics, such as our recent March 25th meeting on Outreach and Inclusion;
promote stream litter clean-ups such as this Spring's Sweep the Creek;
manage local stormwater projects and educate our community about stormwater management;
advocate for Sligo-friendly practices to local, state and other officials; and more.
Please help support Friends of Sligo Creek for everyone in our community. Join FOSC, and make a donation today. Donating online is easy and secure. Or donate via check to: FOSC, P.O. Box 11572, Takoma Park, MD 20913.
Many volunteer efforts are underway now. Find out about them and plan to be a part of protecting Sligo Creek and park.
Thank you very much.
-Mike Smith, President of FOSC

Unless you are a MoCo certified Weed Warrior, please don't cut or remove plants in Sligo Creek park. Recently someone mistakenly cut a native grape vine. If you have any questions, please contact [email protected]. If you'd like to become a Weed Warrior, email [email protected]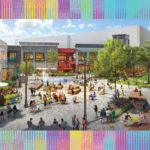 Find out why FOSC opposes synthetic turf on Ellsworth Drive in DTSS. Write the County Executive to oppose abandonment of Ellsworth Drive unless healthy alternatives are used. Write to Marc Elrich, Montgomery County Executive.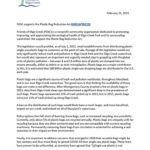 FOSC supports the Plastic Bag Reduction Act (HB 314/SB223) now in House of Delegates, Environment & Transportation Committee. Introduced by Del. Brooke Lierman, the bill would ban single use bags in MD. Write to your delegate or Kumar Barve, Committee Chair, to express your opinion.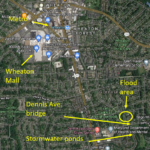 The FOSC Stormwater Committee suggested to DEP and DOT that the Wheaton Branch Flood mitigation project incorporate more green strategies and extend the project to Bucknell Drive. Find out more on the Stormwater page and add your voice to the conversation with DEP/DOT.

Remove Invasives from Your Yard & Keep Them Out of Sligo

 FOSC on iNaturalist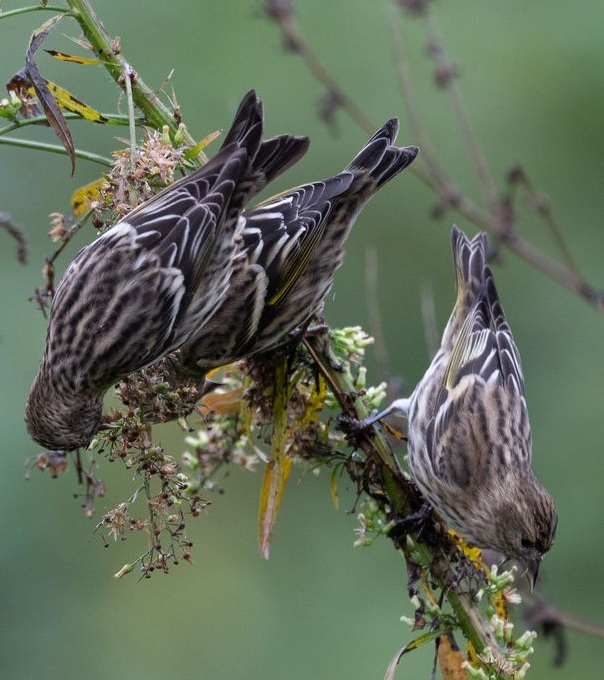 Heard about iNaturalist.org but uncertain how to navigate the site or contribute your own observations? Expert birder and iNaturalist… Read more