Friends of Sligo Creek is a nonprofit community organization dedicated to protecting, improving, and appreciating the ecological health of Sligo Creek park and its surrounding watershed.
Friends of Sligo Creek (FOSC) offers events year round in support and appreciation of Sligo Creek and adjacent parkland. Litter clean-up and invasive plant clear-out events are among the most popular FOSC activities in the spring, summer and fall. FOSC also sponsors guided outdoor explorations of different sections and aspects of Sligo Creek flora and fauna. A wide variety of indoor programs throughout the year educate neighbors and users of the park about Sligo Creek's strengths and challenges. FOSC also monitors the creek, advocating for civic policies that will support a healthier Sligo.
FOSC invites you to visit the creek, volunteer at an upcoming event, attend a program, advocate for the Creek, and join FOSC.
Upcoming Event

What's in the Water? Water Quality in Sligo Creek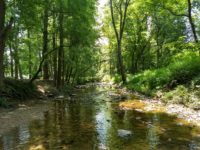 Friends of Sligo Creek invites you to join the Water Quality Committee for its first annual public meeting on
Monday, December 14th at 7:30 to 8:30pm via Zoom. Please check back here in December for the Zoom link.
All are welcome.
Members of the committee will give updates on the state of Sligo Creek, including issues of concern like microplastics, sediment pollution, and bacteria loads, as well as some updates on wildlife in and around the Creek. We'll also talk about our citizen-powered Water Watchdog program, recent stormwater events in the area, and then open things up for questions, observations, and suggestions on Friends of Sligo Creek's water quality program.
Please join us to catch up on the water quality of Sligo Creek, and share your concerns and interests with us if you'd like. We hope to see you there!
— the Water Quality Committee, FOSC
FOSC YouTube
Welcome to the FOSC website

You're on our new website with a clean interface, new information and interactive features as well as many of the resources from the old site. We're not finished transferring all the material we definitely want to include, but it's coming in the next few months as we review and update it. Revisions to the mobile view are also underway.

Please let us know what else you'd like to see or if you don't find what you're looking for.
-Mike Smith, President of FOSC

From the Fall 2020 Individual and Family Sweeps of Litter in the Creek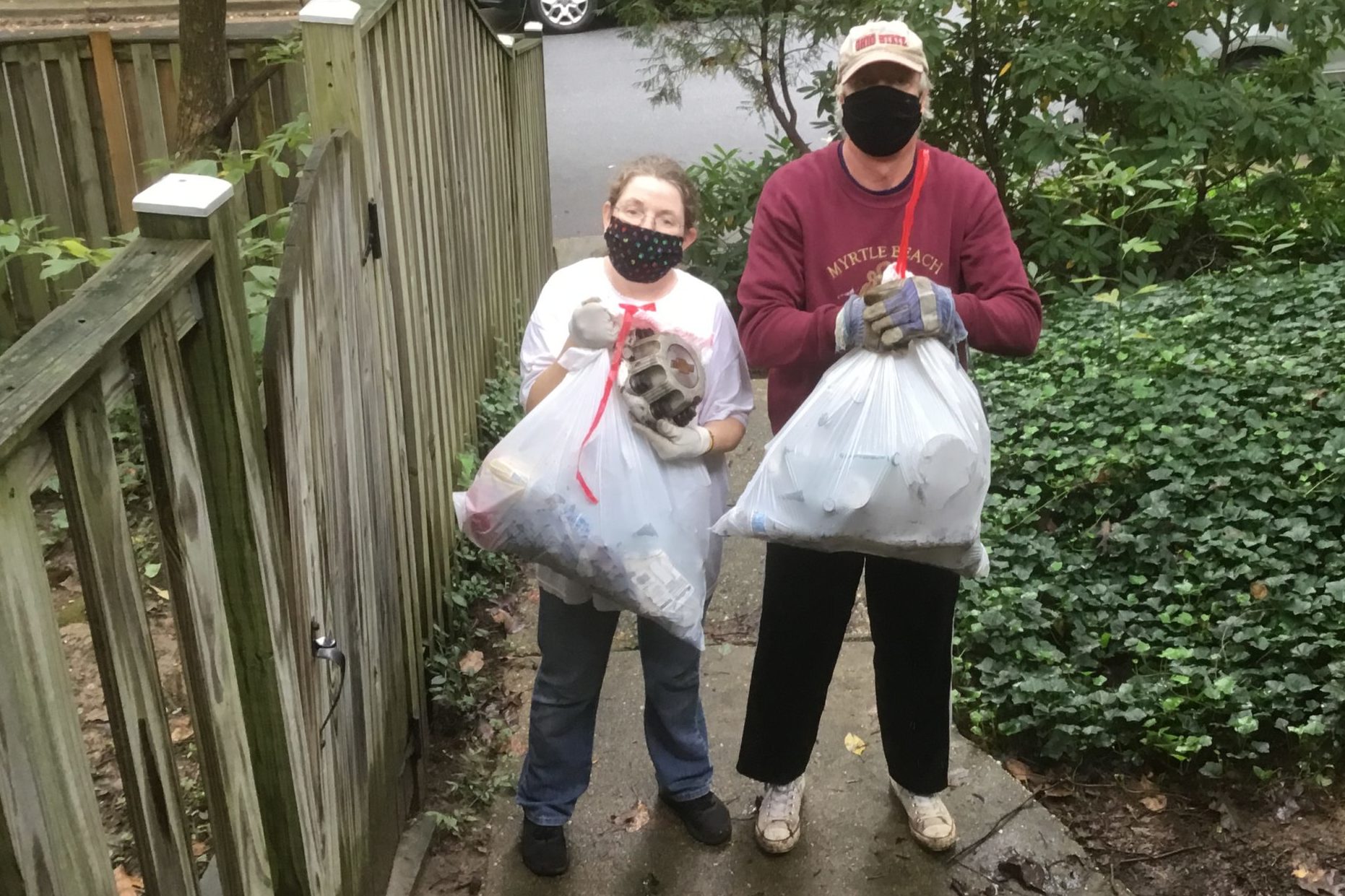 See photos from the Sweep the Creek efforts this fall.

Thanks to everyone who did an individual or family sweep in the last few weeks. Keep up the good work! Please share your individual sweep or other Sligo Creek pictures with FOSC. They'll be posted on the website, on facebook, and in the newsletter.
Ellsworth Drive Synthetic Turf Proposal
The County Hearing Officer received public testimony and will make a recommendation to the County Executive; the County Executive will make a recommendation to the County Council; and the Council will vote on whether to approve the abandonment (transfer ownership from the public sector to the private developer) of part of Ellsworth Drive.
This is an important issue for downtown Silver Spring. FOSC opposes roadway abandonment to allow installation of synthetic turf because of human health and environmental pollution impacts.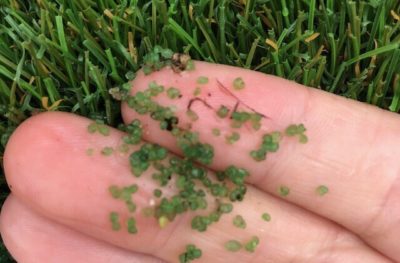 Plastic bits from the newly installed synthetic turf in the Discovery Building courtyard on 9.2020
How to Remove Invasive Plants from Your Yard and Keep Them Out of Sligo