Friends of Sligo Creek is a nonprofit community organization dedicated to protecting, improving, and appreciating the ecological health of Sligo Creek park and its surrounding watershed.
Friends of Sligo Creek (FOSC) offers events year round in support and appreciation of Sligo Creek and adjacent parkland. Litter clean-up and invasive plant clear-out events are among the most popular FOSC activities in the spring, summer and fall. FOSC also sponsors guided outdoor explorations of different sections and aspects of Sligo Creek flora and fauna. A wide variety of indoor programs throughout the year educate neighbors and users of the park about Sligo Creek's strengths and challenges. FOSC also monitors the creek, advocating for civic policies that will support a healthier Sligo.
FOSC invites you to visit the creek, volunteer at an upcoming event, attend a program, advocate for the Creek, and join FOSC.
Sat April 17 – Sun May 2: It's back! Sweep the Creek litter pick-up
For individuals and small groups. See details on the Sweep the Creek page, including dates/times FOSC Stewards will be in the park providing bags and other supplies.
Wed April 21 at 7:30pm: Merikay Smith on Less Lawn, More Life with Native Plants
A case study of the process of transforming a lawn to native habitat by this master gardener. The Zoom link will be posted here shortly.
Tues, May 25 at 7:00pm: Spotlight on Native & Invasive Vines of Sligo and Virtual Tour of Sligo Meadow and Restoration Projects
Corinne Stephens, director of MoCo Parks' Weed Warrior program, will discuss the 3 most prevalent native vines in Sligo and the 8 Non-Native Invasive vines that Weed Warriors are authorized to remove.
Dianna Loescher, Senior Natural Resource Specialist at Parks, will give a virtual tour of meadow and restoration projects in Sligo.
Sligo Creek connects us. The varying murmurs and roars of the Creek, the raindrops glistening on the tree leaves, the surprising plant and animal life all offer opportunities for reverie and reflection, comfort and respite.
Friends of Sligo Creek works to protect and restore Sligo Creek. We organize neighbors like you to:
remove non-native, invasive plants in Sligo Creek Park;
monitor water quality and report illegal pollution;
present Zoom programs on Sligo's natural history and other topics, such as our recent March 25th meeting on Outreach and Inclusion;
promote stream litter clean-ups such as this Spring's Sweep the Creek April 17 – May 2;
manage local stormwater projects and educate our community about stormwater management;
advocate for Sligo-friendly practices to local, state and other officials; and more.
Please help support Friends of Sligo Creek for everyone in our community. Join FOSC, and make a donation today. Donating online is easy and secure. Or donate via check to: FOSC, P.O. Box 11572, Takoma Park, MD 20913.
Many volunteer efforts are underway now. Find out about them and plan to be a part of protecting Sligo Creek and park.
Thank you very much.
-Mike Smith, President of FOSC

Unless you are a MoCo certified Weed Warrior, please don't cut or remove plants in Sligo Creek park. Recently someone mistakenly cut a native grape vine. If you have any questions, please contact [email protected]. If you'd like to become a Weed Warrior, email [email protected]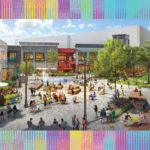 Find out why FOSC opposes synthetic turf on Ellsworth Drive in DTSS. Write the County Executive to oppose abandonment of Ellsworth Drive unless healthy alternatives are used. Write to Marc Elrich, Montgomery County Executive.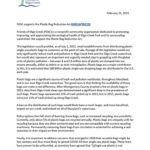 FOSC supports the Plastic Bag Reduction Act (HB 314/SB223) now in House of Delegates, Environment & Transportation Committee. Introduced by Del. Brooke Lierman, the bill would ban single use bags in MD. Write to your delegate or Kumar Barve, Committee Chair, to express your opinion.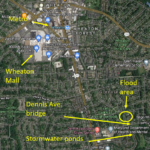 The FOSC Stormwater Committee suggested to DEP and DOT that the Wheaton Branch Flood mitigation project incorporate more green strategies and extend the project to Bucknell Drive. Find out more on the Stormwater page and add your voice to the conversation with DEP/DOT.

Recent FOSC on iNaturalist Event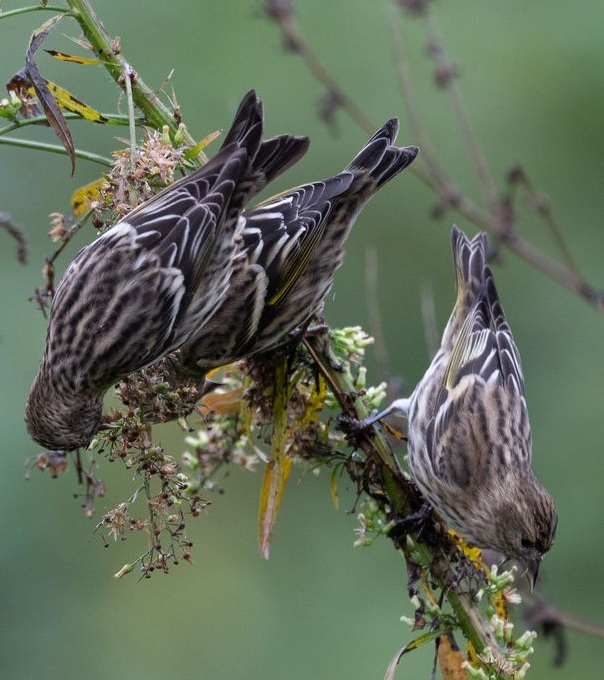 Heard about iNaturalist.org but uncertain how to navigate the site or contribute your own observations? Expert birder and iNaturalist contributor Stephen Davies recently gave a tour through the many features of this site. He used the iNaturalist project "Fauna and Flora of the Sligo Creek Watershed" as a starting point.
iNaturalist is an open-source, joint initiative of the California Academy of Sciences and National Geographic. It has world-wide scope, with 3.5 million people contributing 57.8 million observations to date.
Users can upload their observations, keep track of their photos, crowdsource identifications, join citizen science projects, see trends and build knowledge of the natural world. Creating an account at iNaturalist is simple and free.
FOSC also has a page on how-to-navigate-in-iNaturalist to help you find observations of interest and upload your own, as well as a page on how eBird.org works.
To receive the Newsletter with all upcoming event invitations and meeting links, please join FOSC.
Ideas for Habitat Improvements at Wheaton Branch Stormwater Ponds
Friends of Sligo Creek recently recommended to the County three ways to improve the natural habitat at the Wheaton Branch stormwater ponds.
These ponds support fish and macro-invertebrates that attract many species of birds including night herons who depend on crayfish. The surrounding land provides grasses and wildflowers for bird nesting and nectar sources for a diversity of pollinators.
Reduce Mowing: Mow only once a year along the northern pond banks to allow for the growth of grasses and wildflowers throughout the spring, summer, and fall, to support wildlife. Mid-summer mowing destroys habitat for food, shelter and raising young.
Restore the bird-nesting boxes: These used to be in place on tall poles within the ponds (for example, in the northeast quadrant of the pond complex). They attracted breeding pairs of Tree Swallows, which no longer nest in the area and are rarely seen there. Consider also adding boxes along the banks for Eastern Bluebirds, which are likely to nest in this area.
Explore expanding the habitat around the ponds: More square footage would allow more dense habitats to grow and increase the structural complexity of those habitats to support greater numbers of species.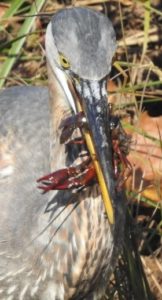 How to Remove Invasive Plants from Your Yard & Keep Them Out of Sligo