Georgia Avenue Church Installs Stormwater and Habitat Features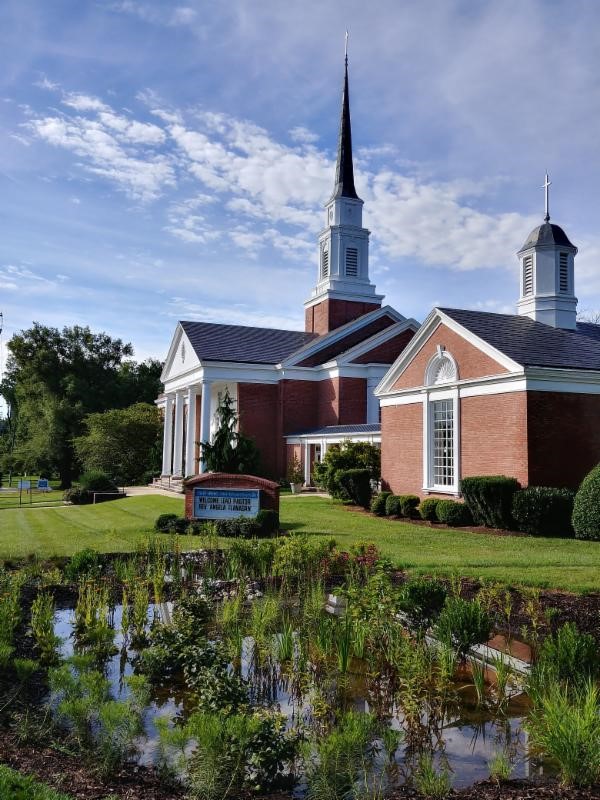 A major church property along Georgia Avenue within the outer edge of the Sligo watershed, now has two large rain gardens and conservation landscaping, thanks to the tireless efforts of FOSC member Rob Horn. Silver Spring United Methodist Church installed the latest planting on August 5, and the property now treats runoff from more than 22,000 square feet of pavement.
One of the gardens (at right) sits prominently at 8900 Georgia Avenue in front of Silver Spring United Methodist, five blocks north of Colesville Road. It was completed in partnership with Anacostia Riverkeeper, a non-profit group.
Last year, Kit Gage of FoSC led a workshop at the church, and the landscape was certified as wildlife habitat by the National Wildlife Federation. It absorbs overflow rainwater from an 865-gallon cistern as well as runoff from a 10,000 square-foot parking lot. The church calls it their "Monet" garden.
A second garden (below) is being created with funds from the county RainScapes program and a mini-grant from the Chesapeake Bay Trust to cut a trench across another parking lot and install conservation planting. When completed, this garden will treat runoff from a 12,500 square-foot parking lot. The church calls this garden their "Van Gogh."
"I have developed the projects as examples of what multiple other congregations in the watershed could do for the Sligo Creek and the Bay," writes Rob, who is an engineer in his professional life.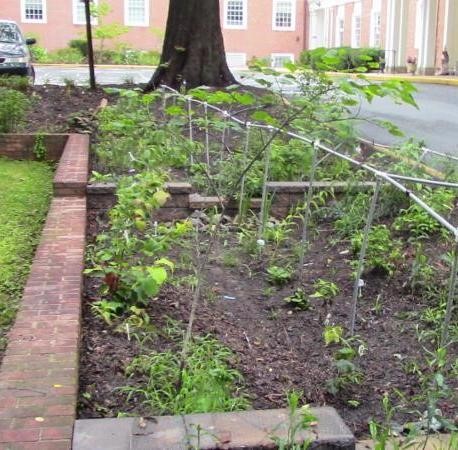 The Van Gogh rain garden at the Silver Spring church
(photos: courtesy of the church)
Rob initiated this project after attending a workshop in 2015 led by the National Wildlife Federation's Sacred Grounds program. Its mission is to encourage people of all faiths to "connect to nature at their place of worship and to learn about the different ways their faith encourages them to be good environmental stewards." The church also worked with Interfaith Partners for the Chesapeake.
In all, the rain gardens and conservation landscapes were planted with 13 trees, 26 shrubs, 181 wildflower seedlings, 58 grasses and sedges, and four ferns, representing 78 species of native plants.