Three Oaks Neighborhood Completes Stormwater Project

The Chesapeake Bay Foundation has certified the stormwater project funded by the Chesapeake Bay Trust (CBT) in Sligo's Three Oaks neighborhood. The last CBT inspection took place in April and approval was granted with the submission of a final grant report on April 5.
Congratulations to Three Oaks Association residents Marion Harrell, Carol Boquist, and Katherine Payne; Kit Gage of FOSC; and all others who ushered this great effort to conclusion.
The Three Oaks Association neighborhood is located on the east side of Sligo Creek Park, between Colesville Road and Piney Branch Road, on Three Oaks Drive. The interpretive sign (below) is now on display near the conservation plantings, which are on the hillside next to the Seven Oaks Park and Playground. The sign provides neighbors with information on the need for stormwater management, the methods of carrying it out, and the benefits to the local environment and the ecological health of Sligo Creek Park.
This project was made possible, in part, through a grant from the Chesapeake Bay Trust, administered through the Montgomery County Water Quality Protection Fund, and with assistance from the Montgomery County Department of Environmental Protection and the Friends of Sligo Creek, as well as funds provided by the Three Oaks Homeowners Association. FOSC acted as fiscal agent for the grant and will function in the same way for a grant to the Carolyn Condominium Association in Silver Spring. For more information, contact [email protected]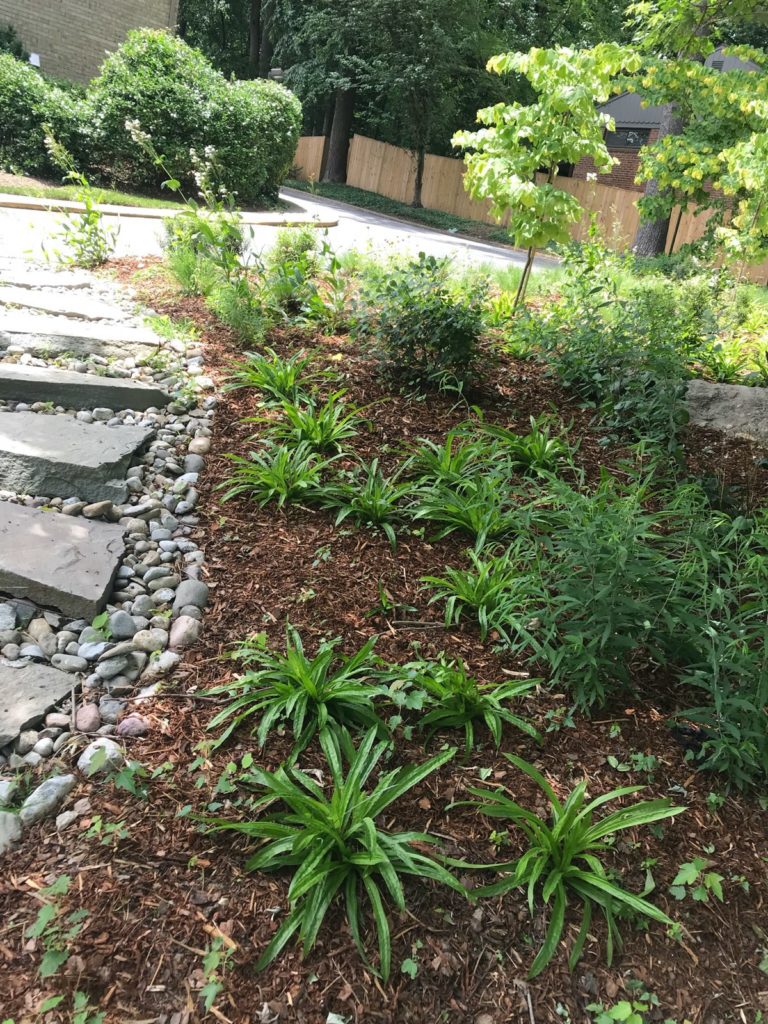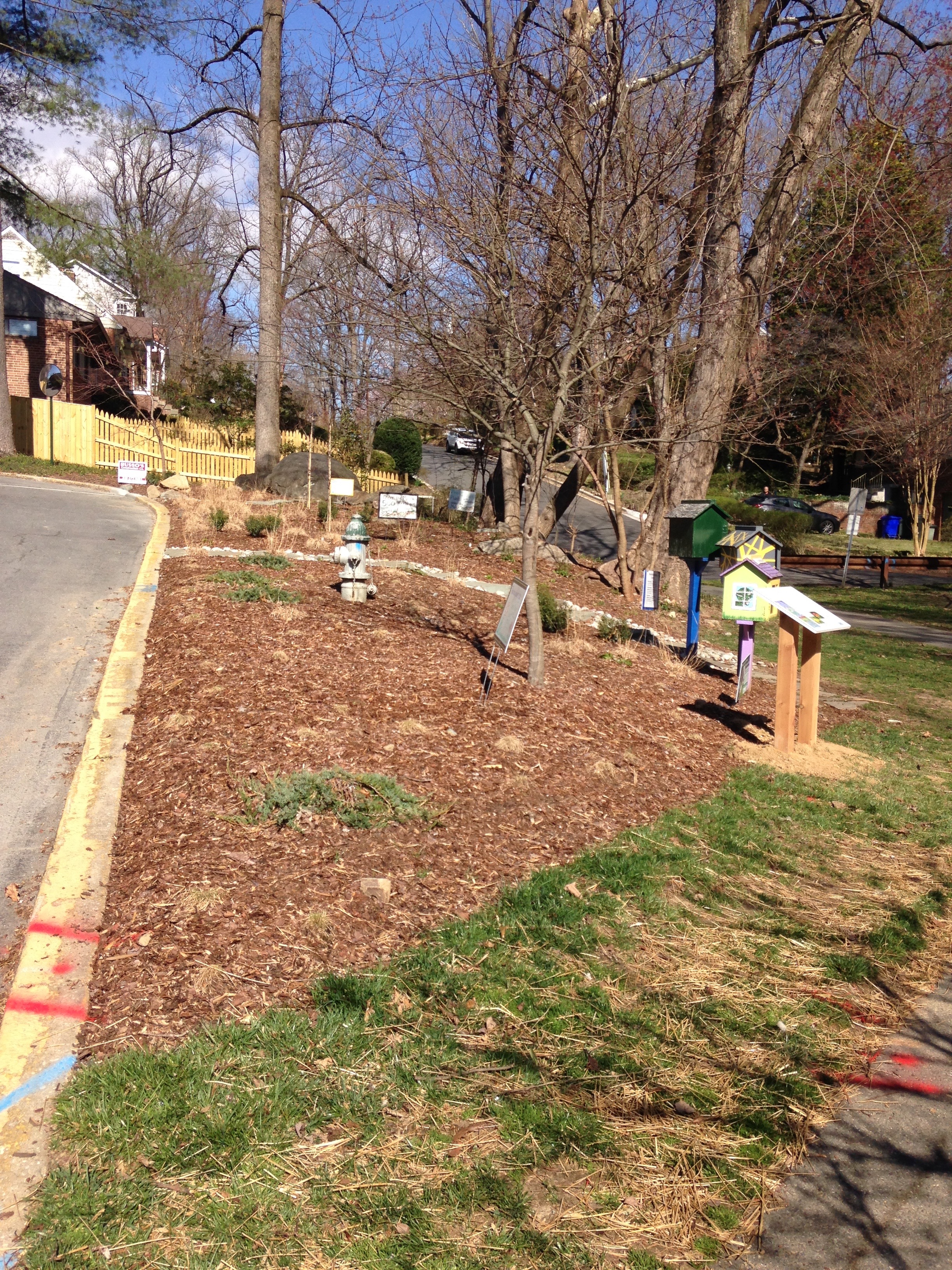 The finished stormwater conservation landscaping plantings are growing in nicely.
Author: Michael Wilpers, FOSC newsletter editor, August 2019